The

COASTER ENTHUSIASTS of CANADA






The CEC is now Disbanded
This website is no longer being updated
but will be kept on line for its historical content
CEC Updates
(As of 2018, August 29)
Over 200 Subpages
Dedicated to Canadian
Amusement Parks and Rides
Skip to Navigation Skip to Content

Some of the Subjects You'll Encounter:
Amusement Park and Ride:
Directories
History
Safety Aspects
Statistics & Superlatives


Roller Coaster:
Directories
Physics
Statistics & Superlatives
Terminology


How-To Articles on:
Coaster Virgins
Motion Sickness Prevention
Amusement Park Visiting


Pages about:
Exhibitions
World's Fairs


References/Directories for:
Books & Videos
Clubs & Organisations
Manufacturers & Suppliers
Merchandise & Software
Pages Devoted to:
Parks & Rides of Yesteryear
Photos & Videos
Significant Dates

---

























Walk the CEC Midway for
External Websites World Wide





(As of 2018, August 29th)


---
CEC IN-HOUSE
The Following Sections will Link you to CEC
Documents on a Variety of Topics Relating
To the Outdoor Amusement Industry.
INFORMATION IN THESE LINKS MAY NOT BE REPRODUCED
WITHOUT PERMISSION FROM THE AUTHOR ©
CANADIAN
AMUSEMENT PARK
&
RIDE INFORMATION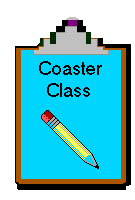 EDUCATIONAL (More Educational Topics may be found under
"Resources" (next after the How-To section) and
at The CEC Midway Educational Exhibit.





HOW-TO
ARTICLES

RESOURCES
-Books Reference Amusement Parks & Rides, Carnivals,
Circuses, Roller Coasters, Exhibitions and
World's Fairs. Also includes Amusement-related
Educational Books and Magazines & Newsletters.


-Videos Reference Amusement Parks & Rides, Coasters,
Exhibitions and Worlds Fairs. Amusement-related
Educational Videos are included.
---

OTHER TOPICS
OF INTEREST TO
COASTER FANS
---
To comment on this site:
CEC E-Mail

(The CEC is now Disbanded.
E-mail will be checked only
a few times a year.)
---
Here are Assistance Credits
for the people that helped with The CEC's webpages.
---
Hosted by:


Your Community -
Online!



This page is: