CANADA'S
OUTDOOR AMUSEMENT
PAST
Presented here are links to all the sub-pages
at the CEC website which are associated in
whole, or in part, with Outdoor Amusements
in Canada's Past.
Included are pages with information on former Canadian amusement & theme parks, pleasure gardens, beaches, and amusement rides. Also available is a page with brief descriptions of events related to those subjects. One may go to the CEC book and video references. Items listed there often discuss, or show subjects related to, the past.
A separate section is available that presents Canadian Roller Coasters of the Past. They are divided by location and by name. (Tables of operating ones are available in -Canadian Coasters of the Present.)
All of these links may be found elsewhere at this site, but having them in one place means a one-stop shop. It facilitates those that wish to explore, research, or just plain enjoy what once was.
Be aware that some of the documents to
which are linked here, contain information on
subjects of the present. You may have to search
beyond that to get to what interests you. As well,
some pages have links to the World Wide Web and
thus, you might leave the CEC website.
Not to worry, though ...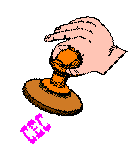 There is no Charge For Re-Admission! (-: