CEC Midway
* F U N *
C E N T R E



Here you will be taken to theme and
amusement parks around the world and
to specific tribute pages by their fans.
You will be exiting The CEC Midway, but
there is no charge to re-enter.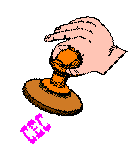 ---
PARKS in PRESENT OPERATION
Realise the following is a selected list
and does not include every operating park
in the world.
---
General
Denmark
England
France
Germany
Italy
Netherlands
Spain
Sweden
Canada
General Guides:
Specific Parks:
Mexico
United States
General Guides:
Specific Parks:
---
Return to The
CEC Midway Main Gate